Permalink link Published 21 September 2017
Return of the Comic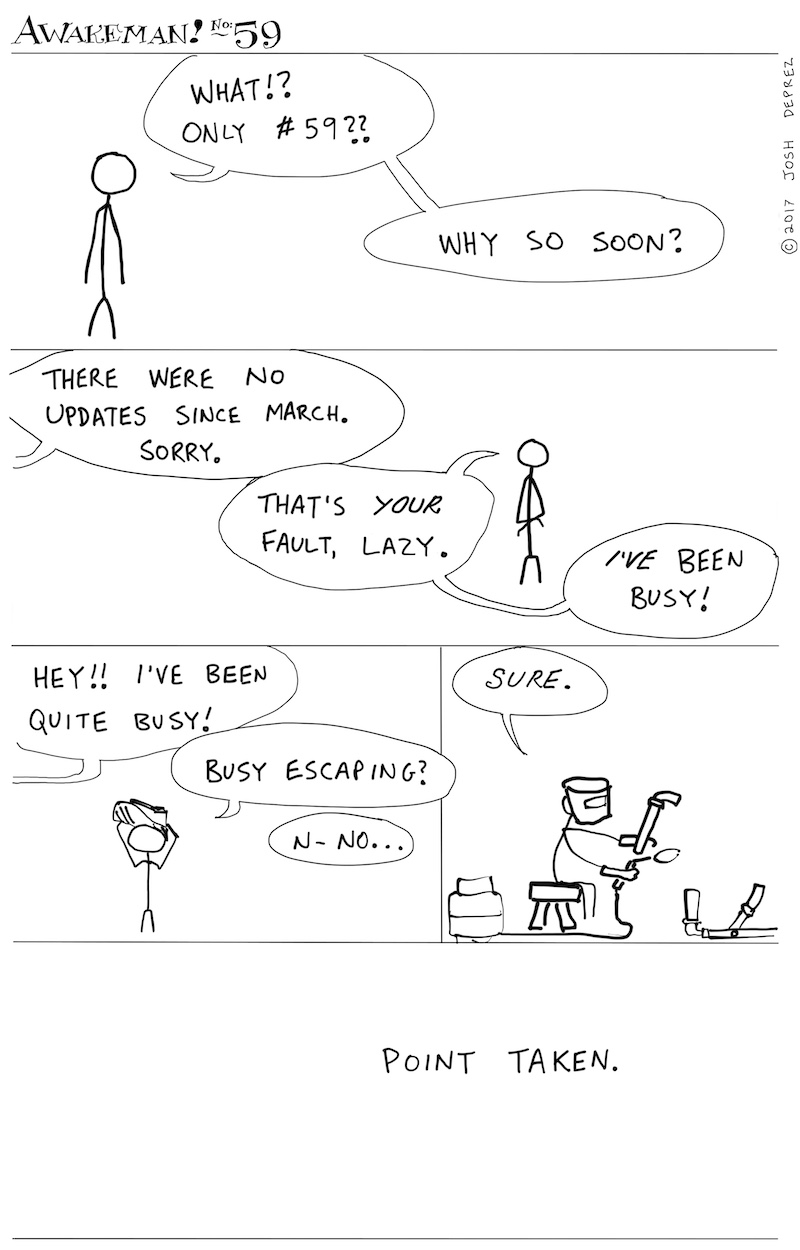 chatTranscript

Panel 1

AWAKEMAN: What? Only #59?

AWAKEMAN: Why so soon?

Panel 2

JOSH (out of frame): There were no updates since March. Sorry.

AWAKEMAN (with arms crossed): That's your fault, lazy.

AWAKEMAN: I've been busy!

Panel 3

JOSH (out of frame): Hey!! I've been quite busy!

Awakeman starts putting on a welding mask.

AWAKEMAN: Busy escaping?

JOSH: N-no…

Awakeman sits on a stool and starts doing some metalwork.

AWAKEMAN: Sure.

Panel 4

Point taken.