Permalink link Published 24 February 2013
Awakeman #Whatever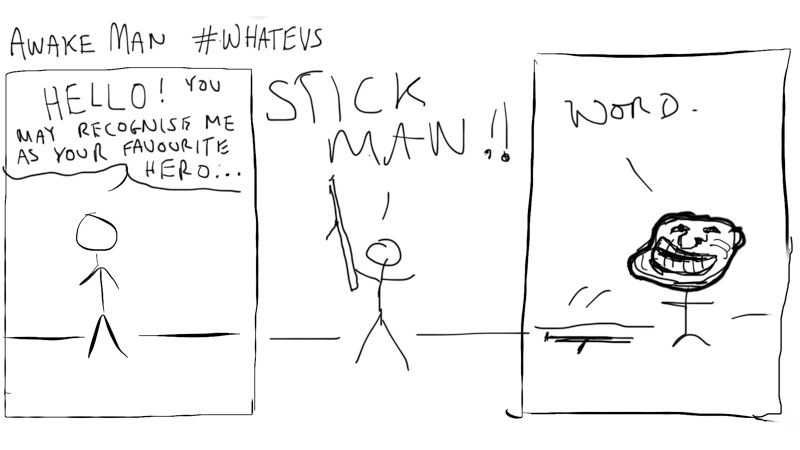 There are no words.
chatTranscript

Awakeman #Whatevs.

Panel 1

STICK FIGURE: HELLO! You may recognise me as your favourite hero…

Panel 2

STICK FIGURE: STICK MAN!!

The stick figure is holding a thick twig.

Panel 3

The stick figure tosses the twig, and grins with a spontaneouly oversize head like a troll.

STICK FIGURE: WORD.