Permalink link Published 4 October 2009
^_^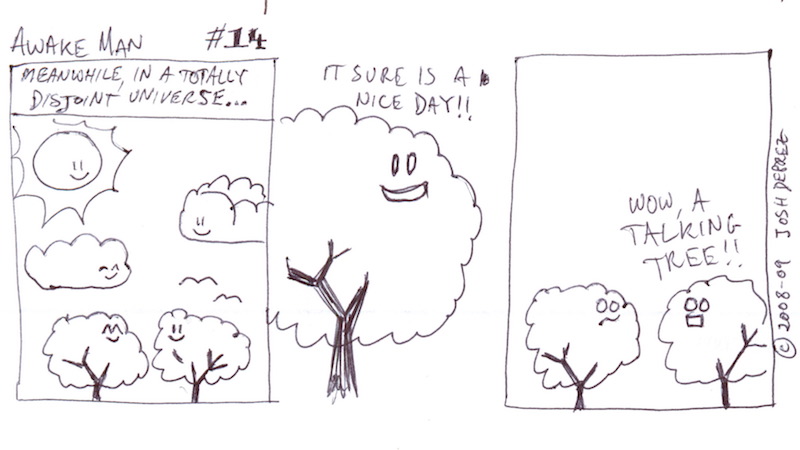 Meh.
chatTranscript

Panel 1

NARRATOR: Meanwhile, in a totally disjoint universe…

It's a sunny day. The sun is shining and also smiling. The clouds are smiling and winking. There are some birds. And there are two trees, also smiling.

Panel 2

Close-up of the tree on the left.

TREE 1: It sure is a nice day!!

Panel 3

TREE 2: WOW, A TALKING TREE!!

Tree 1 looks perplexed, as tree 2 makes the most amazed face.